JTTP 2022
23rd Jeu de temps / Times Play, in collaboration with CMMAS (Latin America)
Results | Artists and Submissions | Events | Awards | Jury
Recent works by young and/or emerging electroacoustic artists are celebrated in JTTP 2022, the 23rd edition of Jeu de temps / Times Play coordinated by the Canadian Electroacoustic Community (CEC).
JTTP 2022 — Collaboration with CMMAS (Latin America). This year's edition was held in collaboration with CMMAS — Centro Mexicano para la Música y las Artes Sonoras. The CEC therefore opened the submissions beyond Canada to invite young and/or emerging electroacoustic artists from or living in Latin America as well those from or living in Canada to submit their works.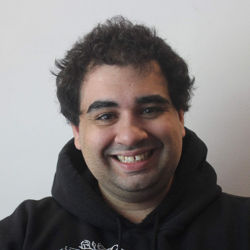 Jeu de temps / Times Play (JTTP) is an annual project aimed at supporting and encouraging new works by young and/or emerging electroacoustic artists from or living in Canada. A diverse international jury adjudicates and selects the prize-winning works and award recipients. For each edition of the project, a series of events are coordinated featuring selected JTTP works, including radio broadcasts of JTTP submissions and performances of the selected works in concert by our Project Partners in Canada and abroad. Cash and prizes are awarded to the creators of the top-placing works and the thematic award recipients, and all submissions are featured on these pages and in Sonus, the CEC's online Jukebox for electroacoustic and related practices.
The following works have been selected by the international jury. Visit this page for biographical information on the artists and programme notes for their selected works. 1[1. Also check out the JTTP 2022 Photo Album on the CEC's Facebook page for images of the prizewinners and award recipients, as well as pictures taken at events where JTTP 2022 works were presented.]
JTTP Prizes — Canada
JTTP Prizes — Latin America
Thematic Award Recipients
A total of 73 recent works by 77 electroacoustic artists living in Canada, Mexico, Argentina, Brazil, Chile, Columbia and Ecuador, as well as France, Germany, Norway and the USA were submitted to JTTP 2022. Here you can read the programme notes and artist bios for all submissions or just sit back and enjoy the pieces — acousmatic and videomusic works, and more!
Over the course of 2022–23, a series of events feature the selected works from JTTP 2022. Visit this page for information about upcoming broadcasts and concert presentations in Canada and around the world.
Each year a broad range Project Partners from Canada and around the world offer a generous amount of support that is essential to the success of JTTP. With their donations and support, the CEC is able to offer prizes to recognize the selected works each year.
Jury
This year's international jury was comprised of 8 individuals with a variety of artistic backgrounds, experiences and interests: artists and performers, people working in radio, concert production and arts service organizations, educators and selected artists from past editions of JTTP.
James Andean (CEC, De Montfort University)
Magdalena Buchwald (Independent)
Carey Dodge (CEC, Boca del Lupo)
Mario Duarte (ENES Morelia; UNAM)
Susan Frykberg (Independent)
James Harley (University of Guelph)
Tonalli Rufino Nakamura (CMMAS, Morelia MX)
Emma Wilde (ENES Morelia; UNAM)