JTTP 2020
21st Jeu de temps / Times Play
Winners | Submissions | Events | Awards | Jury
Recent works by young and/or emerging electroacoustic artists from or living in Canada are featured in the 21st edition of Jeu de temps / Times Play, coordinated annually by the CEC since 2000.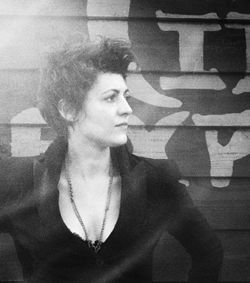 Jeu de temps / Times Play (JTTP) is an annual project aimed at supporting and encouraging new works by young and/or emerging electroacoustic artists from / living in Canada. A diverse international jury adjudicates and selects the top five prize-winning works. For each edition of the project, a series of events is coordinated featuring JTTP works, including radio broadcasts of JTTP submissions and performances of the winning works in concert by our Project Partners in Canada and abroad. Prize packages are awarded to the creators of the five top-placing works, and all submissions are featured on these pages and in Sonus, the CEC's online Jukebox for electroacoustic and related practices.
The JTTP 2020 Photo Album features images of the winners and pictures taken at events where winning Jeu de temps / Times Play works were presented.
A total of 40 recent works by electroacoustic artists living in Canada, Australia, Germany, Norway and Sweden were submitted to JTTP 2020. Here you can read the programme notes and artist bios for all submissions or just sit back and enjoy the pieces — acousmatic and videomusic works, and more!
Over the course of 2020–21, a number of events are being produced that feature the winning works from JTTP 2020.
Each year a broad range of individuals and institutions, in Canada as well as abroad, offer a generous amount of support that is essential to the success of JTTP. Additionally, donations form extensive prize packages given to the winning artists.
Jury
This year's international jury was made up of 26 individuals having a variety of backgrounds and experiences: artists, performers, representatives from various international bodies, radio personalities, electroacoustic educators, as well as past JTTP prizewinners.
James Andean (CEC, De Montfort University)
Andre Bartetzki (Independent)
Manuella Blackburn (Keele University)
Myriam Boucher (CEC, Université de Montréal)
Raylene Campbell (Independent)
Teresa Connors (CEC)
Andrea-Jane Cornell (Independent)
Carey Dodge (CEC, Boca del Lupo)
Hanna Hartman (Independent)
Kathy Hinde (Independent, Cryptic)
Joseph Hyde (CEC, Bath Spa University)
France Jobin (Independent)
Gregorio García Karman (Akademie der Künste)
Constantine Katsiris (Independent)
Norah Lorway (Falmouth University)
Corina MacDonald (CEC)
Xavier Madore (Independent)
Vanessa Massera (Independent)
Julie Matson (CEC)
Scott Robert Morgan (Independent)
Shawn Pinchbeck (CEC, BEAMS)
Louise Rossiter (Independent)
Rodrigo Sigal (CMMAS)
Nancy Tam (Independent)
Roger Tellier-Craig (Independent)
Stephen Vitiello (Virginia Commonwealth University)