Français
[Jeu de temps / Times Play 2020]
Winning Works and Artists
Winners / Gagnants | Submissions / Soumissions | Events / Événements | Awards / Prix | Jury
For each edition of JTTP, a broad and diverse international jury has the task of judging all submissions to the project. The creators of the five top-placing works receive prize packages consisting of CDs, DVDs, books and magazine subscriptions, and the creators of the top three works additionally receive cash prizes. The many generous JTTP 2020 Project Partners, Financial Donors and Media Partners are listed on the Awards, Project Partners and Support page. Over the course of the 2020–21 year, the top five works (listed below) are presented in a number of Events, Concerts and Radio Broadcasts coordinated with our Media Partners. Check out the Participants and Submissions page to hear all works submitted to this year's edition of JTTP, and to read programme notes and artist biographies.
1. Mélanie Frisoli — Le chant de la machine (2020 / 12:48)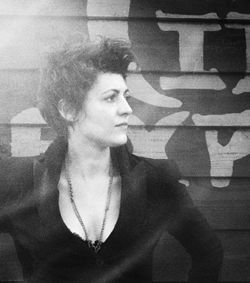 Le chant de la machine est le résultat d'une exploration numérique singulière. Je suis partie à la recherche de matériaux sonores avec pour seul son un enregistrement de quelques secondes de silence numérique. Grâce à des réglages d'une extrême violence, du son s'est échappé. J'ai fait tous les réglages que je n'avais jamais tentés et bousculé tous les outils que je n'avais jamais osé contrarier. Trois filtres résonants et une dizaine de réinjections hasardeuses, j'avais braqué une banque de sons. Finalement, malgré cette bagarre sanglante entre la machine et moi, il en est sorti du velours. Un paysage sonore électronique troublé, tantôt course-poursuite erratique, tantôt face-à-face contemplatif, a pu prendre corps. Il fut intéressant de sonder ce que la machine était capable de produire. A-t-elle des choses à me dire quand elle ne me comprend plus? Puis-je lui faire perdre le contrôle?
Je n'ai pas eu de réponse claire, elle n'a pas parlé.
Mais elle a presque chanté.
Le chant de la machine [The Song of the Machine] is the result of an exploration of the infinite limits of technology. I went in search of sound materials with, in all and for all, a recording of a few seconds of digital silence. Thanks to feedback and extreme settings, sounds escaped. I caught them as I could, and then I did everything. All the tweaks I'd never tried and all the tools I had never dared to thwart. Finally, in spite of the bloody fight between the machine and me, velvet and charm appeared. A disturbed electronic soundscape — sometimes an erratic chase, sometimes contemplative face-to-face — could then take shape. It was interesting to probe what the machine is capable of producing. Does it have things to tell me when it no longer understands me? Can I make it lose control?
I didn't get a clear answer, it didn't speak.
But it almost sang.
Originaire du nord-est de la France, contrée industrielle autrefois prospère, Mélanie Frisoli, compose depuis presque vingt ans. Durant ces années, elle a parcouru le monde pour se produire sur scène ou enregistrer des disques (elle a sorti six albums sur différents labels indépendants entre 2003 et 2016). Guitariste et auteur d'abord, électron libre de la « nouvelle scène française », elle a reçu plusieurs prix comme le prix SACEM au Printemps de Bourges. Elle a aussi écrit trois livres de « fausse poésie ». Cette passion pour les mots s'est transformée petit à petit en passion pour le son et ses abstractions. C'est à Montréal, dès 2015, qu'elle s'initie aux techniques de production audio, ce qui lui permet de réaliser différents projets sonores. Entourée de professeurs talentueux à l'Université de Montréal (Robert Normandeau, Nicolas Bernier, etc.), elle se lance dans une carrière de musique acousmatique avec un penchant pour les paysages sonores, qu'ils soient réels ou fantasmés, ainsi qu'un intérêt grandissant pour la diffusion multiphonique.
Originally from northeastern France, a formerly prosperous industrial region, Mélanie Frisoli has been composing for almost twenty years. During these years, she has travelled the world performing on stage and recording albums (she has six releases on different independent labels created between 2003 and 2016). First and foremost a guitarist and author, a free electron within the "new French scene", she has been awarded several prizes, including the SACEM prize in the Printemps de Bourges. She has also written three books of "false poetry". Her passion for words has gradually transformed into a passion for sound and its abstractions. In Montréal since 2015 she has immersed herself in audio production techniques, enabling her to carry out various sound-based projects. Surrounded by such talented teachers as Robert Normandeau, Nicolas Bernier, etc., she has embarked on a career in acousmatic music coloured with a penchant for soundscapes, whether real or imaginary, as well as a growing interest in multiphonic diffusion.
2. Léa Boudreau — Chaos contrôlé (ou toutes les choses qui se passent dans ma tête quand je fixe le vide) (2020 / 10:05)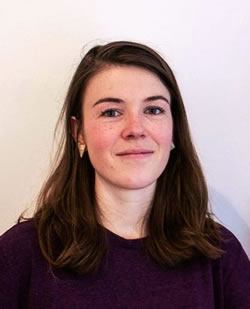 Composée dans l'allégresse la plus totale, la pièce intègre uniquement les sons résultants de circuit-bending fait sur les circuits électroniques de jouets de seconde main. Ces « hackings » et manipulations ludiques ont offert une variété de textures sonores uniques, de mouvements et de comportements qui ont par la suite été composés d'une manière qui respecte et magnifie leur nature « glitchy ». La réalisation de cette œuvre fait suite à une performance développée en 2018 et qui est en constante évolution : this performance is no longer available due to […]. Elle intègre circuit-bending et traitement sonore en temps réel. Les deux projets évoluent autour de la réutilisation de matériel et adoptent une idéologie anticonsumériste et DIY.
Cheerfully created, the piece only incorporates sounds that come from circuit bending made on some second-hand toys' electronic circuits. Those hackings and playful manipulations offered a lot of unique sound textures, motions and behaviours that are composed within the piece in a way that celebrates and doesn't alienate their glitchy nature. The idea behind the realization of this work carries on the path started by a performance developed in 2018 and that is in constant evolution, this performance is no longer available due to […]. It incorporates circuit bending and live sound processing. Both projects evolve around hardware reuse with an anti-consumerist and DIY ideology.
Léa Boudreau est une compositrice et musicienne basée à Montréal. Elle entretient une relation passionnée avec le son dès l'adolescence où elle passe ses journées en ermite à écouter et à faire de la musique. Peu de choses ont vraiment changé. Elle dirige aujourd'hui sa création vers la composition et la performance où elle désire explorer les possibilités infinies et insoupçonnées des objets du quotidien et exprimer les 1000 idées qui lui passent par la tête à toute heure du jour et de la nuit. Elle remporte plusieurs prix au cours des dernières années : le 3e prix dans JTTP 2019 de la Communauté électroacoustique canadienne (CEC), la 3e place de la compétition SIME (Université de Lille), le prix Marcelle (Faculté de Musique de l'Université de Montréal) en 2019 et le 3e prix Hugh Le Caine (pour les jeunes compositeurs de la Fondation SOCAN) en 2017.
Léa Boudreau is a composer and musician based in Montréal. She has nourished a passionate relationship with sound since her teenage years, a time when she would spend days on end as a hermit, listening and creating… oh, how little things have changed! Nowadays, she continues to create in the realms of performance and composition, driven by a desire to explore the infinite sonic possibilities of everyday objects and to express the multitude of musical ideas keeping her awake at night. She has received several awards in recent years, including 3rd prize in JTTP 2019 from the Canadian Electroacoustic Community (CEC), 3rd place in SIME competition (Lille University), the Marcelle Prize (Faculté de Musique de l'Université de Montréal) in 2019 and the 3rd Hugh Le Caine Prize (SOCAN Foundation Awards for Young Composers) in 2017.
3. Simon Coovi-Sirois — Trois perspectives sur une entropie positive (2020 / 8:15)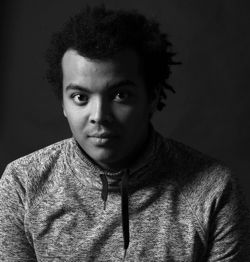 Trois perspectives sur une entropie positive s'intéresse au degré d'instabilité et d'imprédictibilité d'un système sonore. Le projet prend racine dans une prise de son de saxophone qui a été dénaturée, fragmentée et reconstruite artificiellement. L'aspect chaotique des dispositifs de traitement utilisés a permis de faire osciller la matière entre les pôles d'inertie / agitation et de continuité / discontinuité. Au final, l'intention est peut-être de faire rencontrer le caractère intrinsèquement discontinu du médium numérique et la nature continue de notre perception.
Trois perspectives sur une entropie positive explores the degree of instability and unpredictability of a sound structure. The project is rooted in a saxophone sound recording that has been distorted, fragmented and artificially reconstructed. The chaotic aspect of the processing devices used made it possible to oscillate the sound material between the poles of inertia / agitation and continuity / discontinuity. Ultimately, the intention may be to bring together the intrinsically discontinuous nature of the digital medium and the continuous nature of our perception.
Simon Coovi-Sirois détient un baccalauréat en musiques numériques de l'Université de Montréal ainsi qu'un baccalauréat en interprétation du saxophone du Conservatoire de musique de Gatineau. Ses œuvres ont été présentées au Centre d'exposition de l'Université de Montréal et à AXENÉO7, ainsi qu'au Centre d'exposition L'Imagier. Son travail s'est mérité une 3e place au concours JTTP 2020 de la Communauté électroacoustique canadienne (CEC). Simon est candidat à la maîtrise en composition et création sonore à l'Université de Montréal sous la direction de Nicolas Bernier et Guillaume Boutard.
Simon Coovi-Sirois is an audiovisual artist and composer based in Montréal. His work seeks to æsthetize the data sets that emerge from phenomena captured by digital media. His artwork investigates the mediums of sound, light, text and video through performances, installations and acoustic works. Coovi-Sirois has a degree in digital music from the Université de Montréal and a degree in saxophone performance from the Conservatoire de musique de Gatineau. His artwork has been shown at the Centre d'exposition de l'Université de Montréal, AXENÉO7 and L'Imagier Art Centre. His work won the third prize in JTTP 2020, coordinated by the Canadian Electroacoustic Community (CEC). Simon is an MA candidate in Composition and Sound Art at l'Université de Montréal, under the supervision of Nicolas Bernier and Guillaume Boutard.
4. Simon Chioini — Maisons couleurs (2016 / 19:27)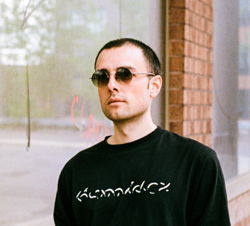 Maisons couleurs est issue d'une recherche personnelle du sonore suivant une volonté de transcender l'intimité du quotidien. La prémisse de l'œuvre veut que la prise de son n'ait pas à être nette; elle doit saisir dès l'enregistrement le caractère d'un lieu dans tout ce qu'il a de bruité pour atteindre les détails délicats qui en font l'essence. La synthèse électronique est explorée pour créer des aplats sonores comparables à une palette de couleurs. Intégrés à la composition, ces matériaux de nature abstraite s'opposent à la banalité de la prise de son et y introduisent un caractère musical. Les deux familles de matériaux placent alors le projet en équilibre entre deux pôles : le quotidien ordinaire et sa beauté subtile, puis l'extraordinaire musical qui la transcende. Leur rapport vacille entre oppositions et complémentarité pour former un parcours dans la continuité.
Maisons couleurs is the result of a very personal inquiry of sound, in pursuit of a desire to transcend the intimacy of everyday life. This design is carried out in two stages. First, through sound recording and the idea that a recording does not have to be pure or clean, but that it must capture the character of a space in all its noisiness in order to grasp the delicate details that make its essence. Secondly, through electronic synthesis, which is explored to create voluminous tones comparable to a colour palette. In opposition to the simplicity of the recordings, synthesis introduces a musical character to the piece. These two elements place the project between two poles: the ordinariness of the everyday and its subtle beauty, and the musical extraordinariness that transcends it. Maisons couleurs always returns to this coexistence of sound recording and synthesis. Their relationship wavers between oppositions and complementarity to form a continuous journey.
L'artiste montréalais Simon Chioini (DJ Voilà) est compositeur, DJ, producteur de musique électronique et administrateur des arts. Sa pratique et ses influences sont profondément ancrées par des études en percussion classique, une maîtrise en composition électroacoustique du Conservatoire de musique de Montréal et une fascination sincère pour l'étrange musique électronique des années 1990 et 2000. En performance, Chioini se produit autant dans les salles intimes de Montréal qu'au sein de festivals locaux et internationaux tels que Mutek, Akousma et Sight & Sound. Créateur prolifique, sa musique paraît sous diverses étiquettes. En tant que collaborateur, il aborde fréquemment les milieux de la danse, du théâtre et du cinéma. Il est aussi directeur artistique de Codes d'accès et responsable de la production du Nouvel Ensemble moderne.
Simon Chioini (DJ Voilà) is a composer, DJ, electronic music producer and arts administrator from Montréal. His practice and his influences are deeply anchored within studies as a classically trained percussionist, a master's in electroacoustic composition from the Conservatoire de Musique de Montréal and a genuine love of the weird electronic sounds of the 1990s and 2000s. As a performer, Chioini has appeared in Montréal's intimate venues as much as in local and international festivals such as Mutek, Akousma and Sight & Sound. His music has been released by a range of labels, and through his collaborations he has explored the contemporary dance, theatre and cinema milieux. Simon Chioini is the Artistic Director of Codes d'accès and Production Manager of the Nouvel Ensemble Moderne.
5. Jeremie Jones — Wóz no. 10 (2017 / 6:01)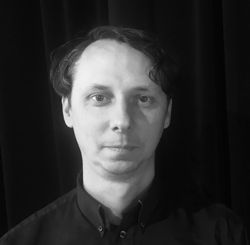 Œuvre acousmatique qui dépeint un voyage imaginaire entre Bialystok et Cracovie. À la tombée de la nuit dans le wagon no. 10 faiblement éclairé, le train traverse les paysages brumeux de la Pologne. Le silence entre les passagers est rempli par les craquements et grondements de ce vieux train daté de l'ère communiste. Wóz no. 10 explore les transitions entre les différents moments significatifs de notre vie, entre les sons, leurs morphologies et leurs affects poétiques. La notion d'espace, de plans différents et de temps faisaient partie de mes considérations. La partie centrale est en contraste avec son caractère plus dépouillé et agit comme un moment de stabilité. Pour la dernière section, nous revenons ensuite à l'agitation et à l'accumulation finale.
An acousmatic work exploring an imaginary trip between Bialystok and Krakow. It's night-time. Subdued light in the train, car number 10. Full speed through the misty Polish countryside. The silence amongst the passengers is filled with the crackling and rumbling of this old car, dating from the communist era. Wóz no. 10 explores the transitions between the different significant moments of our lives, between sounds, their morphologies and their poetic affects. The notion of space, of different plans and time were part of my considerations. The central part contrasts with its more stripped character and acts as a moment of stability. We then return to the agitation and accumulation of the final section.
Compositeur et musicien de Montréal, Jeremie Jones explore le point de rencontre entre la musique acoustique et électronique. Il a étudié la musique à l'Université de Montréal et au Conservatoire de Musique de Québec. Il a collaboré avec la danse, la vidéo et le théâtre. Sa musique fût primée dans le concours JTTP 2020 de la Communauté électroacoustique canadienne (CEC). Comme musicien, il a enregistré 20 albums et a présenté plus de 500 spectacles au Canada, États-Unis, Angleterre, Écosse, France, Italie, Slovaquie, Allemagne, Autriche et Haïti. Il a participé aux festivals tels que BEAST FEaST, Up to Date, NYCEMF, Festival International de Jazz de Port-au-Prince, Nuit Blanche de Montréal, International VideoMusic Festival, Boston New Music Initiative, Celtic Connections, Out to Lunch, Phenomena, Blue Skies Festival, Festival de musique de Créations, Atlin Music Festival, Francopholies de Montréal, Envol et Macadam, People Arts Festival, Deep Roots Festival, Festival de Lanaudière, Festival International du Domaine Forget.
Composer and musician from Montréal, Jeremie Jones' work explores the intimate meeting point of acoustic and electronic music. He studied music at Université de Montréal and at the Conservatoire de Musique de Québec. He has collaborated with dance, video and theatre. His work has been awarded in JTTP 2020, coordinated by the Canadian Electroacoustic Community (CEC). As a musician, he has recorded 20 albums and toured over 500 shows in Canada, the USA, England, Ireland, Scotland, France, Italy, Poland, Slovakia, Germany, Austria and Haiti. He has participated in festivals such as BEAST FEaST, Up to Date, NYCEMF, Port-au-Prince International Jazz Fest, Montreal's Nuit Blanche, International VideoMusic Festival, Boston New Music Initiative, Celtic Connections, Out to Lunch, Phenomena, Blue Skies Festival, Festival de musique de Créations, Atlin Music Festival, Francopholies de Montréal, Envol et Macadam, People Arts Festival, Deep Roots Festival, Festival de Lanaudière and Domaine Forget International Festival.